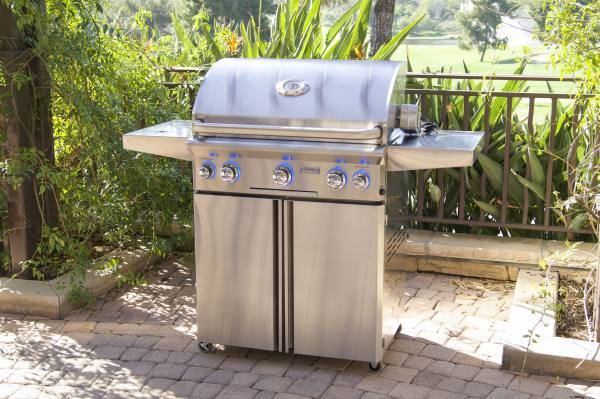 AOG Quality and Performance
American outdoor grills are meant to look slick and fashionable. Any outdoor kitchen will benefit from the satin finish on the rounded hood and curved face. The AOG grill has a huge cooking surface with stainless steel rod cooking grids, a stylish analog thermometer, and is made from the best commercial-grade stainless steel for precision grilling. You can prepare any meal outside on the American Outdoor Grill thanks to its recessed backburner, warming rack, spit rod, and motor.
Shop our huge selection of American Outdoor Grill products. We carry grills, accessories and replacement parts. We are your one stop shop for all your AOG needs!
SHOP AMERICAN OUTDOOR GRILL PRODUCTS
Whether you are looking for the patented oval shape or traditional round Kamado, Primo has you covered.

AMERICAN OUTDOOR GRILL
ACCESSORIES
We carry tables and carts to fit all model Primo Ceramic Grills. From wood to stainless steel selections.

AMERICAN OUTDOOR GRILL
COVERS
Protect your Primo Ceramic Grill all season long with a heavy duty cover. Holds up to year round use.

"My two young labs absolutely love this toy. They are rough on toys, so we have to work with them on not trying to destroy a toy the moment it is given to them.

This "flying squirrel" immediately became and continues to be a high value toy, so it is put up and out of the way when not being played with. Lightweight and flexible, but even so, the toy is really durable."

AMERICAN OUTDOOR GRILL
DOORS AND DRAWERS
Enhance your coking experience with a great assortment of Primo Grill Accessories. Ranging from Rotisseries, wing baskets and more!
AMERICAN OUTDOOR GRILL
REPLACEMENT PARTS
If your Primo needs replacement parts to get you back up and grilling, we have you covered. Most Primo replacement parts are easy to install in minutes.

WHY AMERICAN OUTDOOR GRILLS?

Designed and manufactured by the company that brings you Fire Magic® Premium Grills, AOG® grills add style and cooking excellence to your outdoor kitchen.


Whether Built-In or Portable, you'll be delighted with the performance, longevity, and appearance of your American Outdoor Grill®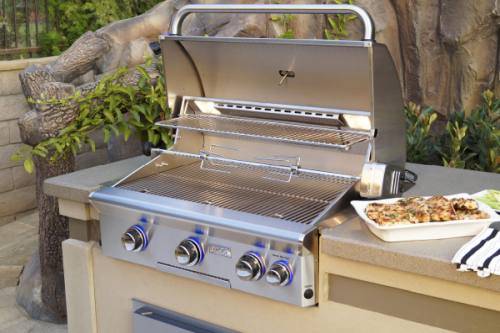 AMERICAN OUTDOOR GRILL FEATURES